June 22nd, 2010
Tweet

For a full festival review look at 3voor12 Tilburg
June 16th, 2010
Tweet
A very nice review of the NO blues gig in Bremen last saturday. (German only)
""No Blues" spanne den Bogen mit ihrer Mischung noch etwas weiter. So richtig warm gemacht, ließ sich das Publikum in der proppevollen Diele voller Neugier auf eine Mixtur unterschiedlichster Klänge ein."
Read full review in Kreiszeitung
And a very nice review of our latest cd lumen in: Folker

June 14th, 2010
Tweet
We have never been on the frontcover of a museumpaper, but here we are! The Kreisemuseum is a beautiful place in the town of Syke near Bremen.  We fully enjoyed playing there for 2 hours and so did the audience.
The lady of the local newspaper kept on telling us how moved she was bij our music, so we guess we will get a good review!
June 11th, 2010
Tweet
We received another picture for NO blues in foreign countries and this time it was @ the local recordstore in Syria. If you spot a cd of NO blues in a record store  outside of holland? Take a picture of it and let us know.
PS. This weekend we will be in Bremen (Germany) Come and visit us.
June 8th, 2010
Tweet
The song Farewell Shalabiye has turned up on the compilation cd from the dutch radio show 'De Sandwich'. The cd is a 'Best of' album on which radio makers Jacques Klöters and Angelique Stein put their favorite music.
The radio show 'Sandwich' has a playlist of more serious music and  has always been broadcasted nation wide by radio 2. It is very popular and has around 500.000 listeners. Due do radio politics the show will be moved in september to radio 5 which is not available on the FM…
The cd is for sale in the record stores and at Bol.com where you can also see what tracks are  ON the cd besides NO blues.

June 2nd, 2010
Tweet
Ya Dunya is a duet by Ad van Meurs and Ankie Keultjes which illustrates the romantic contemplation of two lovers who met very young and soon found themselves tumbling down a lovers gypsy trail. The four winds are the metaphor on which their wimsical passions are painted with one stroke of the artists brush. All this is highlighted by the plaintive and compelling voice of Haytham Safia. He sings; Life is my love, my happiness and my tears. It doesn't matter how difficult it might be, I will still love my life.'
May 26th, 2010
Tweet
During a visit to Music Meeting festival I bumped into the man who is in charge of the programming Wim Westerveld and we had an interesting talk about an option for NO blues with some special guests for next year. We are looking forward to that!
May 19th, 2010
Tweet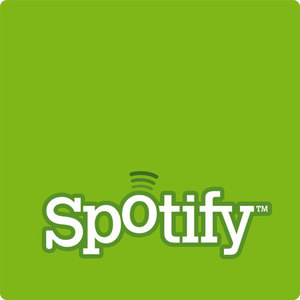 In this ever digitalizing world, NO blues has entered the streaming world of Spotify. Spotify is a new streaming internet source of music and is supposed to change the world. So far only our first album Farewell Shalabiye is available through the source, but the other two albums are supposed to be available soon. Listen Farewell Shalabiye on Spotify